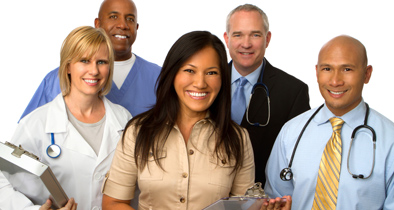 Allied Health Jobs
Hoag Allied Health professions are a distinct group of health care professionals who apply their expertise to prevent disease transmission, diagnose, treat and rehabilitate people of all ages and medical conditions. Come join a team of technical and support staff as they deliver exceptional patient care that help restore and maintain our patients physical, sensory, psychological, cognitive and social functions.
Laboratory
Pathology
Pharmacy
Radiology- MRI, CT, Mammography, Ultrasound, Interventional
Rehabilitation- Physical, Occupational
Respiratory Therapy
Social Work
Watch jobs in this category

There are currently no open positions matching this category or location.
Receive emails by subscribing to jobs matching Allied Health Jobs when they are posted.
The 10 most recent jobs posted by Hoag Memorial Hospital Presbyterian are listed below for your convenience.
Results 76 – 10 of 10
Page 8 of 1
Search results for "". Page 8 of 1, Results 76 to 10
Job Title
Job Function
Location
Date
Job Type
Shift
PHARMACIST CLINICAL SPECIALIST - IRVINE PHARMACY

Irvine, CA, US

Feb 23, 2020

0.00 mi

Allied Health

2nd

Full Time

CA

Irvine-PHARMACIST-CLINICAL-SPECIALIST-IRVINE-PHARMACY-CA-92602

PHYSICAL THERAPIST II - INPATIENT IRVINE PHYSICAL THERAPY

Irvine, CA, US

Feb 23, 2020

0.00 mi

Allied Health

1st

Per Diem

CA

Irvine-PHYSICAL-THERAPIST-II-IRVINE-PHYSICAL-THERAPY-CA-92602

Clinical Lab Scientist - Microbiology

Newport Beach, CA, US

Feb 23, 2020

0.00 mi

Allied Health

1st

Full Time

CA

Newport-Beach-CLINICAL-LAB-SCIENTIST-MICROBIOLOGY-CA-92657

SUPERVISOR BUSINESS SERVICES - INSURANCE VERIFICATION AND PATIENT ACCOUNTING

Costa Mesa, CA, US

Feb 23, 2020

0.00 mi

Business Services

1st

Full Time

CA

Costa-Mesa-SUPERVISOR-BUSINESS-SERVICES-INSURANCE-VERIFICATION-AND-PATIENT-ACCOUNTING-CA-92626

Limited X-Ray Tech

Irvine, CA, US

Feb 22, 2020

0.00 mi

Allied Health

1st

Full Time

CA

Irvine-Limited-X-Ray-Tech-CA-92602

Medical Assistant

Irvine, CA, US

Feb 22, 2020

0.00 mi

Allied Health

1st

Full Time

CA

Irvine-Medical-Assistant-CA-92602

Ultrasound Tech

Irvine, CA, US

Feb 22, 2020

0.00 mi

Allied Health

1st

Full Time

CA

Irvine-Ultrasound-Tech-CA-92602

CYBER SECURITY ENGINEER - CORPORATE INFORMATION SECURITY

Costa Mesa, CA, US

Feb 22, 2020

0.00 mi

Information Technology

1st

Full Time

CA

Costa-Mesa-CYBER-SECURITY-ENGINEER-CORPORATE-INFORMATION-SECURITY-CA-92626

CYBER SECURITY ANALYST II - CORPORATE INFORMATION SECURITY

Costa Mesa, CA, US

Feb 22, 2020

0.00 mi

Information Technology

1st

Full Time

CA

Costa-Mesa-CYBER-SECURITY-ANALYST-II-CORPORATE-INFORMATION-SECURITY-CA-92626

INVENTORY SPECIALIST MEDICAL - MATERIALS SERVICES OR

Newport Beach, CA, US

Feb 22, 2020

0.00 mi

Support Services

1st

Part Time

CA

Newport-Beach-INVENTORY-SPECIALIST-MEDICAL-MATERIALS-SERVICES-OR-CA-92657