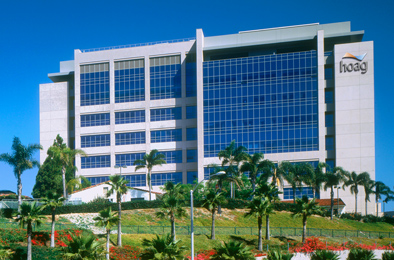 Our Story
For more than 60 years, Hoag Memorial Hospital Presbyterian has delivered a level of personalized care that is unsurpassed among Orange County's health care providers. Since 1952, Hoag has served the local communities and continues its mission to provide the highest quality health care services through the core strategies of quality and service, people, physician partnerships, strategic growth, financial stewardship, community benefit and philanthropy.
Hoag is a nonprofit regional health care delivery network in Orange County, California, consisting of two acute-care hospitals, six urgent care centers, six health centers and a network of more than 1,500 physicians, 4,800 employees and 2,000 volunteers. More than 24,000 inpatients and 362,000 outpatients choose Hoag each year.
Hoag is fully accredited by DNV and has ISO 9001 certification. Both Hoag Hospital Newport Beach and Hoag Hospital Irvine are designated Magnet hospitals by the American Nurses Credentialing Center (ANCC), which is the most prestigious certification in nursing. Hoag offers a comprehensive blend of health care services that include five institutes providing specialized services in the following areas: cancer, heart and vascular, neurosciences, women's health and orthopedics through Hoag's affiliate Hoag Orthopedic Institute.
Hoag has been named one of the Best Regional Hospitals in the U.S. News & World Report Metro Edition. The organization was ranked high-performing in Cancer, Gastroenterology and GI Surgery, Geriatrics, Gynecology, Nephrology, Neurology & Neurosurgery, Orthopedics, Pulmonology and Urology. National Research Corporation has endorsed Hoag as Orange County's most preferred hospital for the past 18 consecutive years, and for an unprecedented 19 years residents of Orange County have chosen Hoag as the county's best hospital in a local newspaper survey.
Throughout Hoag's network, the common thread to our success is the commitment from our outstanding employees. Their skill, compassion and dedication enable us to provide the advanced care that our dynamic communities deserve.
There are many reasons for you to make Hoag your career destination – from our innovative facilities to our beautiful Orange County locations, our supportive management and our outstanding professional benefits package. But perhaps the most compelling reason to join Hoag is the opportunity to drive exciting change in our dynamic health care delivery network.