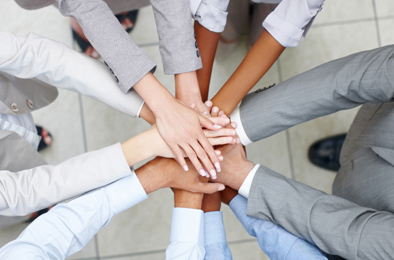 Our Commitment
Hoag Memorial Hospital Presbyterian has been the community's beloved hospital and destination for state-of-the-art sub-specialty medicine. This combination of world-class clinical excellence and close-knit neighborhood care has long distinguished us. When you join Hoag, you become a member of our family. We believe being a member of the Hoag family requires you to give and Hoag is committed to those who work with us to provide patient care.
We are deeply committed to the ongoing growth and development of our health care professionals. That commitment begins from day one and is demonstrated in many ways. Hoag believes in investing in the advancement of our professionals. Our organization is a place where you can make the most of your skills and dedication. We look for passion, expertise, and out of the box thinking.
At Hoag we are committed to equal employment opportunity for all applicants and employees. This policy embraces the view that all Hoag employees should be able to enjoy a hostile free work environment, free from abusive conduct and bullying that a reasonable person would find threatening, intimidating, or humiliating and free from all discrimination and harassment because of an individual's sex (including pregnancy, childbirth, breastfeeding, or related medical conditions), race, religion (including religious dress and grooming practices), color, gender (including gender identity and gender expression), national origin (including language use and possession of a driver's license issued to persons unable to prove their presence in the United States is authorized under federal law; physical, cultural, or linguistic characteristics associated with a national origin group; marriage to or association with persons of a national origin group; tribal affiliation; membership in or association with an organization identified with or seeking to promote the interests of a national origin group; attendance or participation in schools, churches, temples, mosques, or other religious institutions; or a name that is associated with a national origin group), ancestry, physical and mental disability, medical condition ( including cancer, HIV or AIDS), genetic information, marital status, registered domestic partner status, sexual orientation, age, veteran or military status, immigration status or any other class (or perceived membership in any class) protected by federal, state, or local law, ordinance, or regulation. The core principle is that employees must treat others with dignity and respect and should, themselves, be treated with dignity and respect. Any such discrimination, harassment, or abusive conduct in violation of this policy will be treated as a serious offense and will result in appropriate disciplinary action, which may include termination of employment. Temporary personnel of Hoag will be required to affirm commitment to same, as evidenced by non-discrimination clause compliance provisions in all contracts with Hoag.